Vista Terrace Park Project
Vista Terrace Park, in the AdairVista neighborhood, 920 Mountain Park Drive in Walla Walla, Washington, was established in the early 1970's along with the installation of playground equipment, which hasn't been replaced since. Walla Walla Sunrise Rotary Club wants to start redeveloping this park for the community to continue to enjoy. Sunrise Rotary will install new playground equipment and a picnic shelter with walking paths connecting them.
---
Where is Vista Terrace Park? Vista Terrace Park is located in the North East corner of Walla Walla and can be accessed off of Wellington St
Who is Walla Walla Sunrise Rotary? Walla Walla Sunrise Rotary is a collection of business, government and educational professionals who gather to serve our Community. The Rotary motto is "Service Above Self" and the Sunrise Rotary club is active in local and international service projects. The Sunrise Rotary club meets on Wednesdays at 7AM and we currently meet on line.
What is the scope of this project? The goal of this project is to replace the aging and sparse playground opportunities in the park. We will make this playground accessible to all which will require a firm, rubber surface around the playground. Also, we will require footpaths throughout the project so all persons can use the park. Also a picnic shelter will be added to the south end of the park near the bathrooms.
How can I help? The project needs funds! We have a direct giving site setup to take financial gifts of any size. This program can be found on the Walla Walla Sunrise Rotary website under "Pledge to Play."

Any further questions please ask at our e-mail address ourparkww@gmail.com or call/text Project Chair Pete Erb at 509-301-9219. or Contact us at sunriserotarywallawalla@gmail.com
---
The club's desire is for all who wish to participate may do so. We have provided this option for anyone to contribute; from the youngest donor to the oldest, from the donor with the greatest resources to those with more modest abilities. Our goal is a park built by the entire community!
Please select THIS LINK or the "Donate Now" button and join us in any way you can, and we Thank You!
To make a donation by check, please mail to: Walla Walla Sunrise Rotary Club, P. O. Box 1952, Walla Walla, WA 99362. Please make a note on your check to indicate "Vista Terrace Park Project."
---
October 2021
Installation of new playground equipment.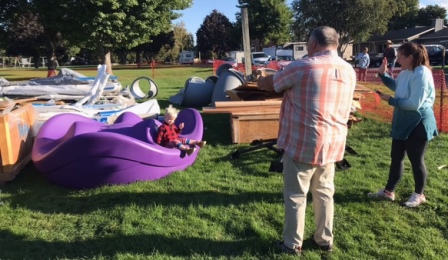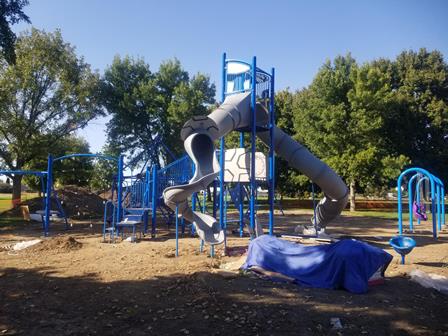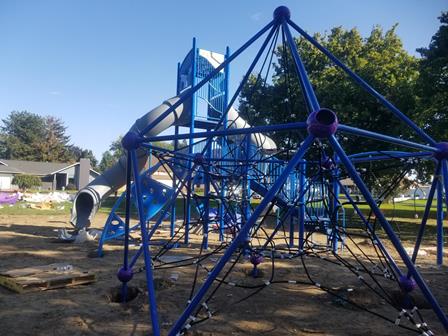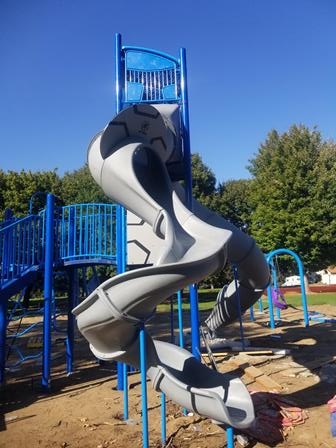 September 2021
April 12, 2021
Walla Walla Noon Rotary presented a $20,000 donation for the Vista Terrace Park Project.
Photo L-R: WW Noon Rotary President Tom Osborn & WW Sunrise Rotary President Steve Harvey
April 8, 2021
New playground equipment arrives in Walla Walla!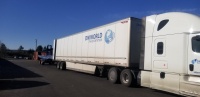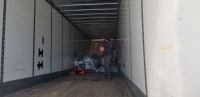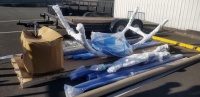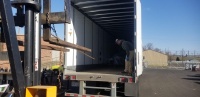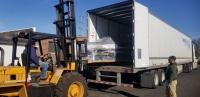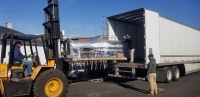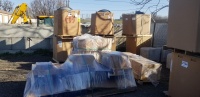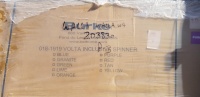 March 1, 2021
The Vista Terrace Park Committee has been hard at work making your new park amenities a reality!
The park is receiving generous support in the community and our fundraising efforts continue. We are about $50,000 away form our goal. We have many giving options that we have created, and they include cash donations through Qgiv.com and the option to mail a check to the Rotary Club. We also offer a paver brick option that will make your sentiments a permanent part of the park. The bricks, so far have been very creative in how they are being used some examples:
Bricks naming family members as a family monument.

Bricks that recognize families that had lived in the neighborhood with their years of residence.

Memorial Bricks

Bricks honoring organizations: Service Clubs, Schools Fraternal Organizations, Clubs, Pinochle Groups, Bowling teams etc…

Go "team"!!! Bricks
The bricks can be whatever you would like and help raise money as well as reduce expense of the pathway surfaces. A win-win-win for the club, the park and the giver.
Playground and pathway engineering is underway and will allow us to finalize our budget moving forward with the rest of the intended goals of the project.
In coming weeks, the size, design and final placement of the picnic shelter will be available.
Color and design of the firm accessible surface under the playground is coming.
The playground equipment itself will arrive in Walla Walla the first week of April.