Vista Terrace Park Project
New Playground Equipment!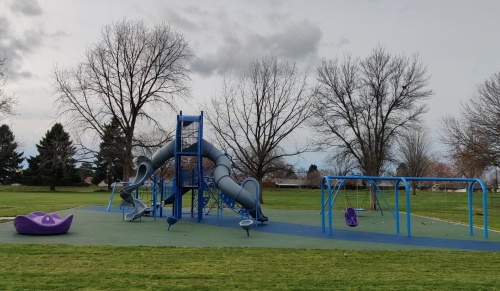 Walla Walla Sunrise Rotary spearheaded this community fundraising project to provide new playground equipment for Vista Terrace Park in Walla Walla.
Vista Terrace Park is located in the AdairVista neighborhood, 920 Mountain Park Drive in Walla Walla, Washington. The park was established in the early 1970's along with the installation of playground equipment (photo below).
This playground was made possible by donations from:

Walla Walla Sunrise Rotary Club
Walla Walla Noon Rotary Club
The Hayden Foundation
Michael and Eva Murr
City of Walla Walla
Project Photos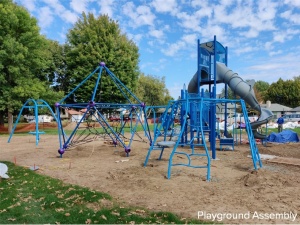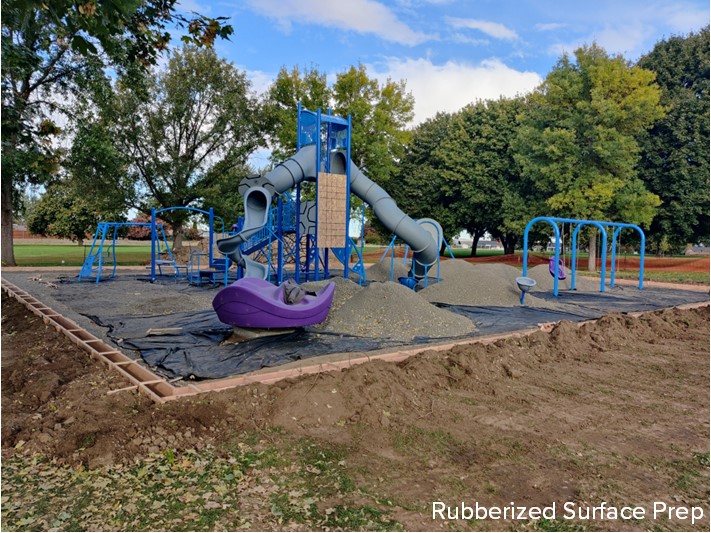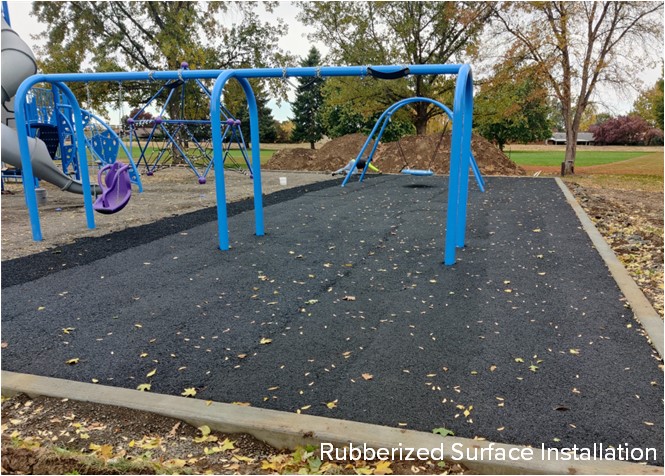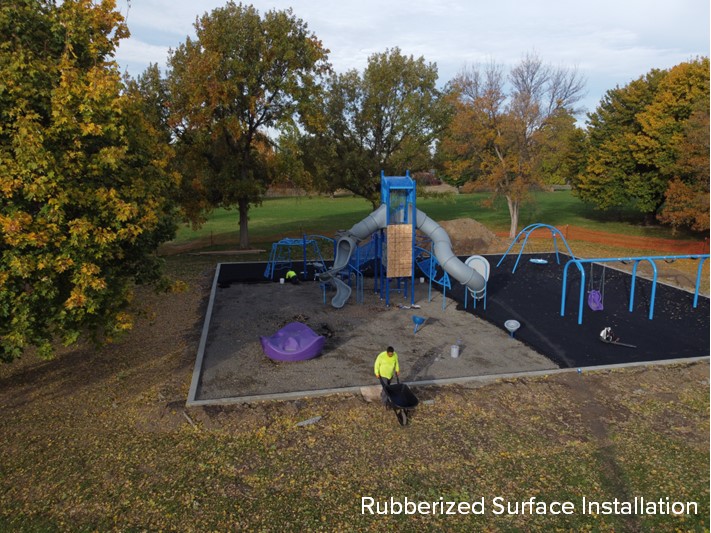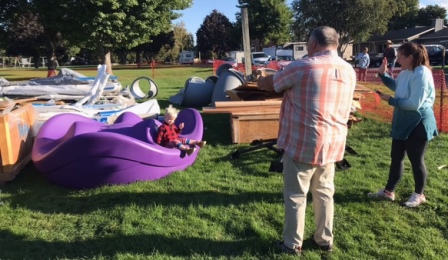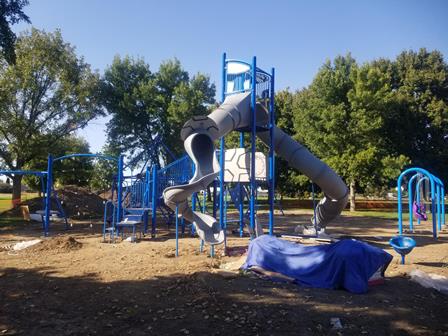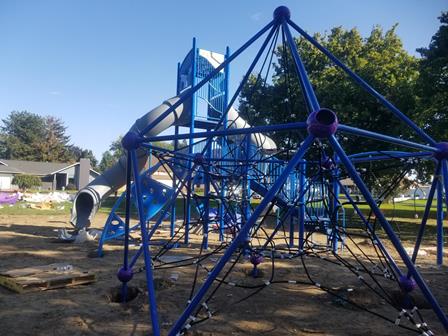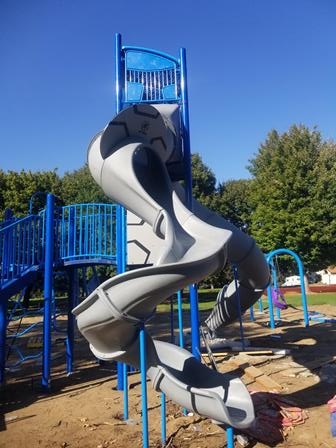 Original 1970's Playground Equipment at Vista Terrace Park
September 2021
April 12, 2021
Walla Walla Noon Rotary presented a $20,000 donation for the Vista Terrace Park Project.
Photo L-R: WW Noon Rotary President Tom Osborn & WW Sunrise Rotary President Steve Harvey
April 8, 2021
New playground equipment arrives in Walla Walla!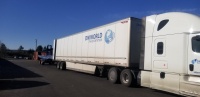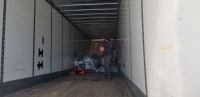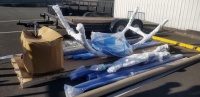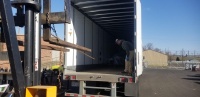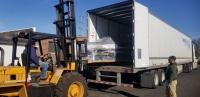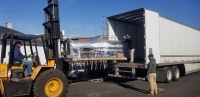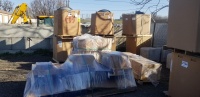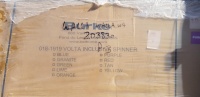 March 1, 2021
The Vista Terrace Park Committee has been hard at work making your new park amenities a reality!
The park is receiving generous support in the community and our fundraising efforts continue. We are about $50,000 away form our goal. We have many giving options that we have created, and they include cash donations through Qgiv.com and the option to mail a check to the Rotary Club. We also offer a paver brick option that will make your sentiments a permanent part of the park. The bricks, so far have been very creative in how they are being used some examples:
Bricks naming family members as a family monument.

Bricks that recognize families that had lived in the neighborhood with their years of residence.

Memorial Bricks

Bricks honoring organizations: Service Clubs, Schools Fraternal Organizations, Clubs, Pinochle Groups, Bowling teams etc…

Go "team"!!! Bricks
The bricks can be whatever you would like and help raise money as well as reduce expense of the pathway surfaces. A win-win-win for the club, the park and the giver.
Playground and pathway engineering is underway and will allow us to finalize our budget moving forward with the rest of the intended goals of the project.
In coming weeks, the size, design and final placement of the picnic shelter will be available.
Color and design of the firm accessible surface under the playground is coming.
The playground equipment itself will arrive in Walla Walla the first week of April.